We're not bodybuilders, we're not models or athletes. We're just average people from Singapore united by the same north star – we want to empower ourselves, our loved ones, and eventually the world to look better, feel better and lead disease-free lives.

A long time ago, we were health fanatics. It was easy to eat well when we didn't have much else going on.

But after going into the working world, our healthy routines were buried under our erratic work schedules. Our diets became afterthoughts, and our health suffered.

So we looked for more practical solutions – solutions that didn't demand us to follow impossible diets, spend hours cooking and cleaning up, or splurge on expensive meal deliveries. Sustyfoods was born out of this compulsion to eat well, without putting our diets at the center of our lives.
AS SEEN IN

Research has proven time and time again that healthful eating and weight management is fundamentally a behavioural and habitual problem.

Long term health and weight management depends on consistently eating healthy, not on following a specific type of diet, or cutting out specific macronutrients. And consistently eating healthy hinges on minimizing decision fatigue and decision friction - or more simply put, making small manageable changes that you can stick to for good.


Instead of looking for the miracle diet that's going to fix it all, you're better off slowly building better habits that you can stick to long term - like drinking a full glass of water before a meal , halving the portion of carbohydrates in your weekday lunches, eating slowly and mindfully, or stashing those chocolates in the top shelf - just out of reach.
our Mission
We're here to help you build better habits for your everyday food choices – that work lunch when you want something filling and healthy before getting back to work. Or that weekday breakfast when you need something quick and nutritious. These functional meals make up more than 80% of your total food intake, and taking care of them is more than enough to get your health (and weight) in order.

We equip you with ultra-convenient and healthy food, so you can choose correctly more often for these functional meals. You're bound to eat healthier more often if there's a simple, convenient food option you can always fall back on, without thinking or going out of your way.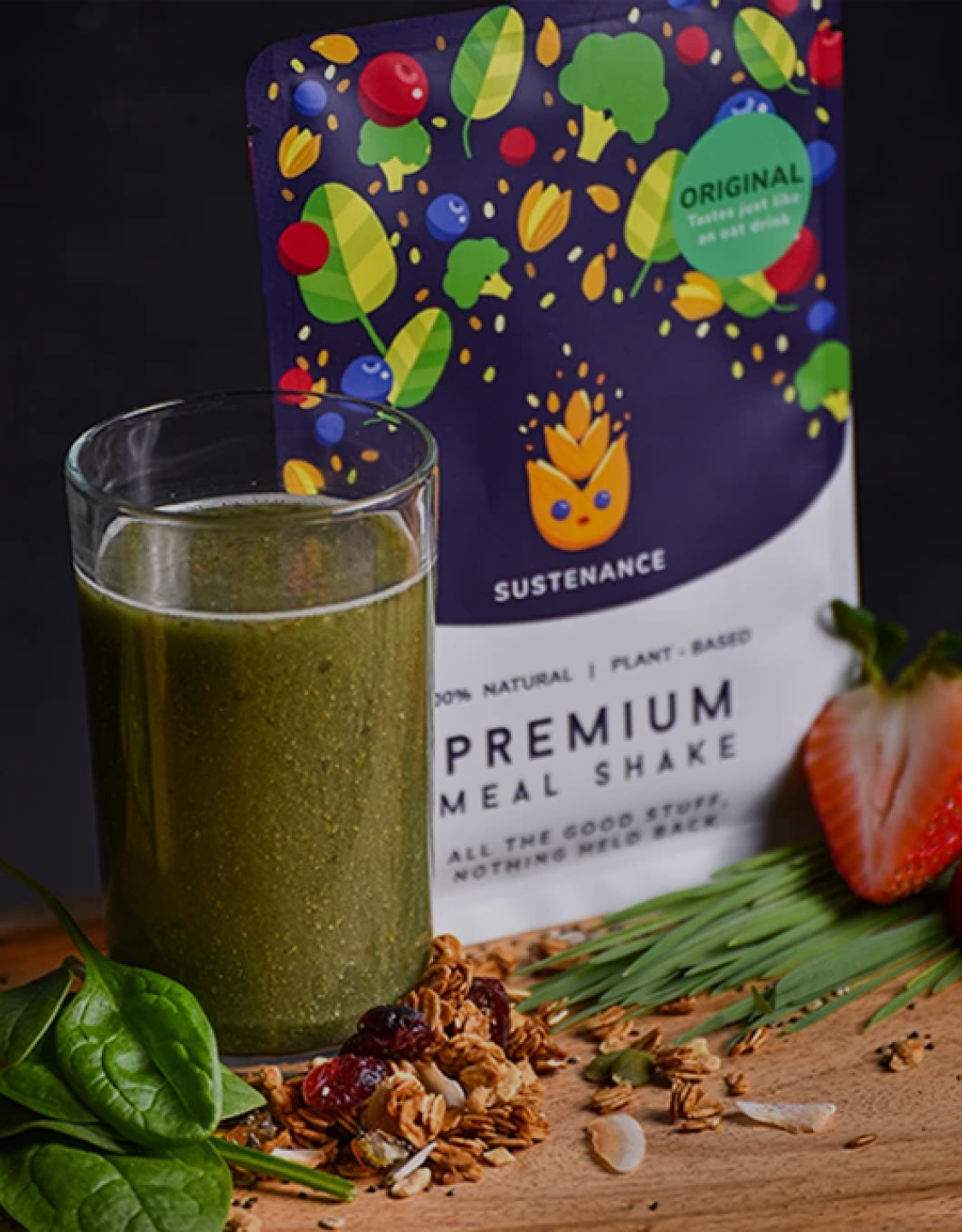 All our products are made with the same guiding principles. They're

1. Calorie controlled
2. Filling relative to the calories
3. Made only with plant-based, whole foods
4. Minimally processed

Research has pointed to these as the four pillars of healthful nutrition. We follow these evidence-based principles, even if it means going against the grain.

For example, instead of synthetic multi-vitamins, we've opted to use real, freeze-dried fruits and vegetables in our shakes, because the nutrients in freeze-dried produce are absorbed much more easily by the body.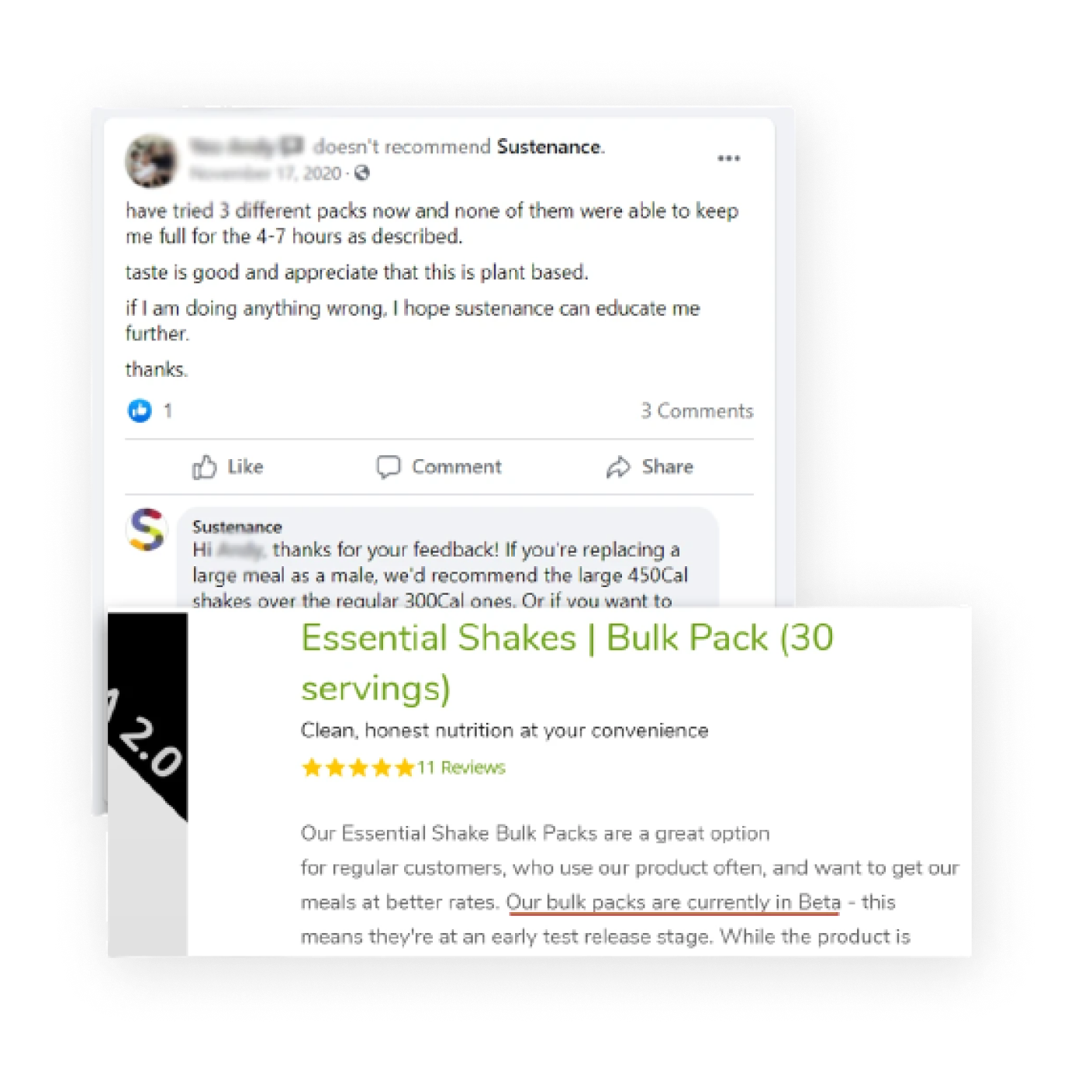 We're big believers of radical openness and speaking our truth. We put what we have out into the open – all of it – and we take both the praise and the flak that come with it.


So you know exactly what you're getting when you buy our products – our philosophy, exhaustive ingredient lists, uncensored reviews and comments, all our lab test results, beta tags that indicate that the product is experimental – everything. That's how we believe all companies should be run.
March 2017
Sustyfoods Singapore was incorporated
October 2017
After 7 months of R&D, we finalize our first recipe, and ship our very first batch of meal shakes.
2018
We hold our first international pop-up booths outside of Singapore.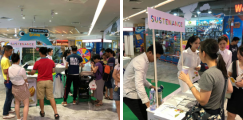 2019
We gain traction among Singapore's community of dietitians, nutritionists and other medical experts, after taking part in our first ever SNDA meet.
2020 - 2021
During the great COVID 'pause', we put our head down, focus on R&D and launch more products.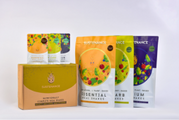 2022
We gain traction in international markets - Australia, Hong Kong, Malaysia and Taiwan
THIS IS BIGGER THAN US, AND RUNS DEEPER THAN PROFITS
Today, we sell thousands of products every week to customers across Singapore, Australia and Hong Kong. But we're just getting started – we have big plans for the future. These plans bring us a step closer to that last finish line – to put an end to obesity and diet related diseases. For good.
EXPLORE SUSTYFOODS
Choosing a selection results in a full page refresh.